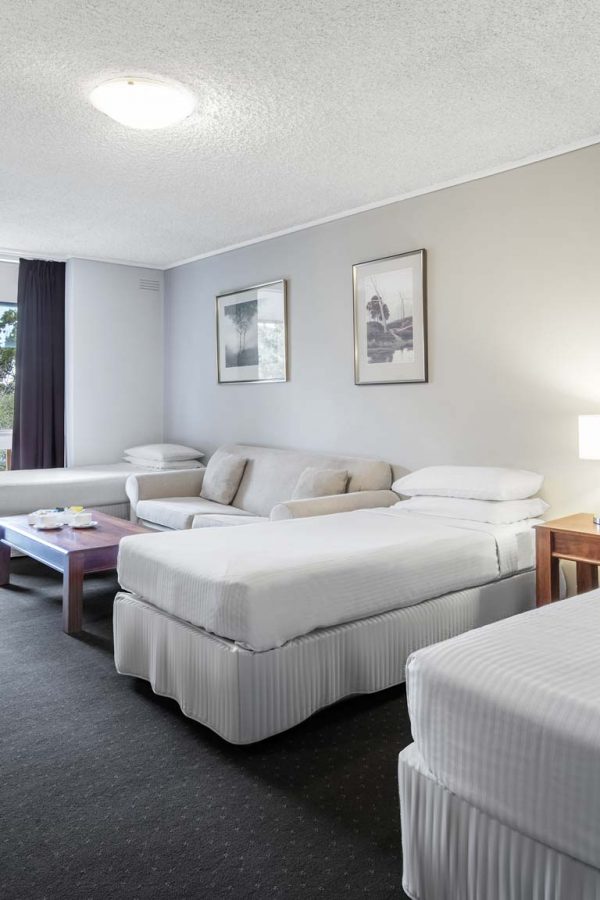 45 units & self-contained apartments at affordable prices
Dorset Gardens is one of the most comfortable hotels in eastern suburbs of Melbourne, that you'll find at such an affordable price. Located in Croydon with 45 motel size units and a self-contained apartment, this Croydon hotel / motel has an option for every traveller. Our cosy 3.5 star rated facilities cater for to all of your requirements, whether you are an individual traveller, family, couple, group, tradesman / woman travelling for work or require corporate accommodation.
We also offer a delicious lunch and dinner, served seven days a week in our Dorset Gardens Restaurant.
We have some of the best facilities of any Croydon, Ringwood or Bayswater hotel, at a pleasantly affordable price. The Dorset Gardens Hotel's unique and convenient location means that we cater to a wide range of areas, such as Bayswater, Ringwood, Croydon, Yarra Valley, Lilydale, Dandenong and the Yarra Ranges